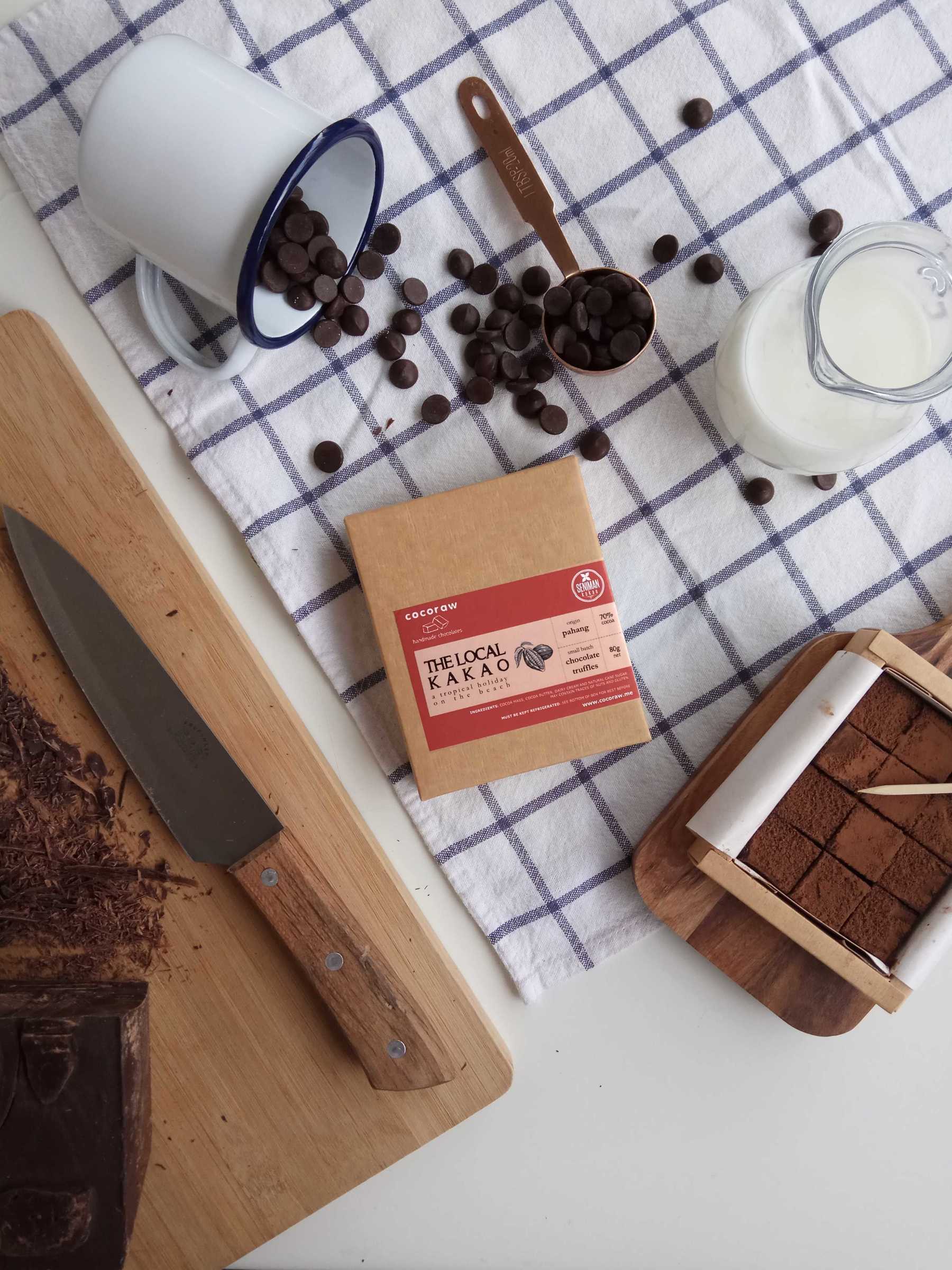 We are proud to collaborate with Seniman Kakao, a Malaysian bean-to-bar chocolatier to come up with The Local Kakao. The cocoa beans for this variant is sourced from farmers in Pahang at a fair price, roasted and transformed into chocolate in the concrete jungle of Petaling Jaya.
Taste profile: Notes of maple syrup, caramel, roasted almonds, raisins, dried apricot, cashew nuts, port wine, dark wild honey. A tropical holiday at the beach
Dietary concerns: Vegetarian. Gluten-free. Liquor-free.
Packing and storage requirement: Must be kept refrigerated at all times. Do not freeze. Refer to bottom of box for best before.
Important note : Please note that we have a cut-off time of 4PM for next day delivery. For example, if you order and pay before 4PM of Tuesday, you will receive it on Wednesday between noon until 5.30PM.