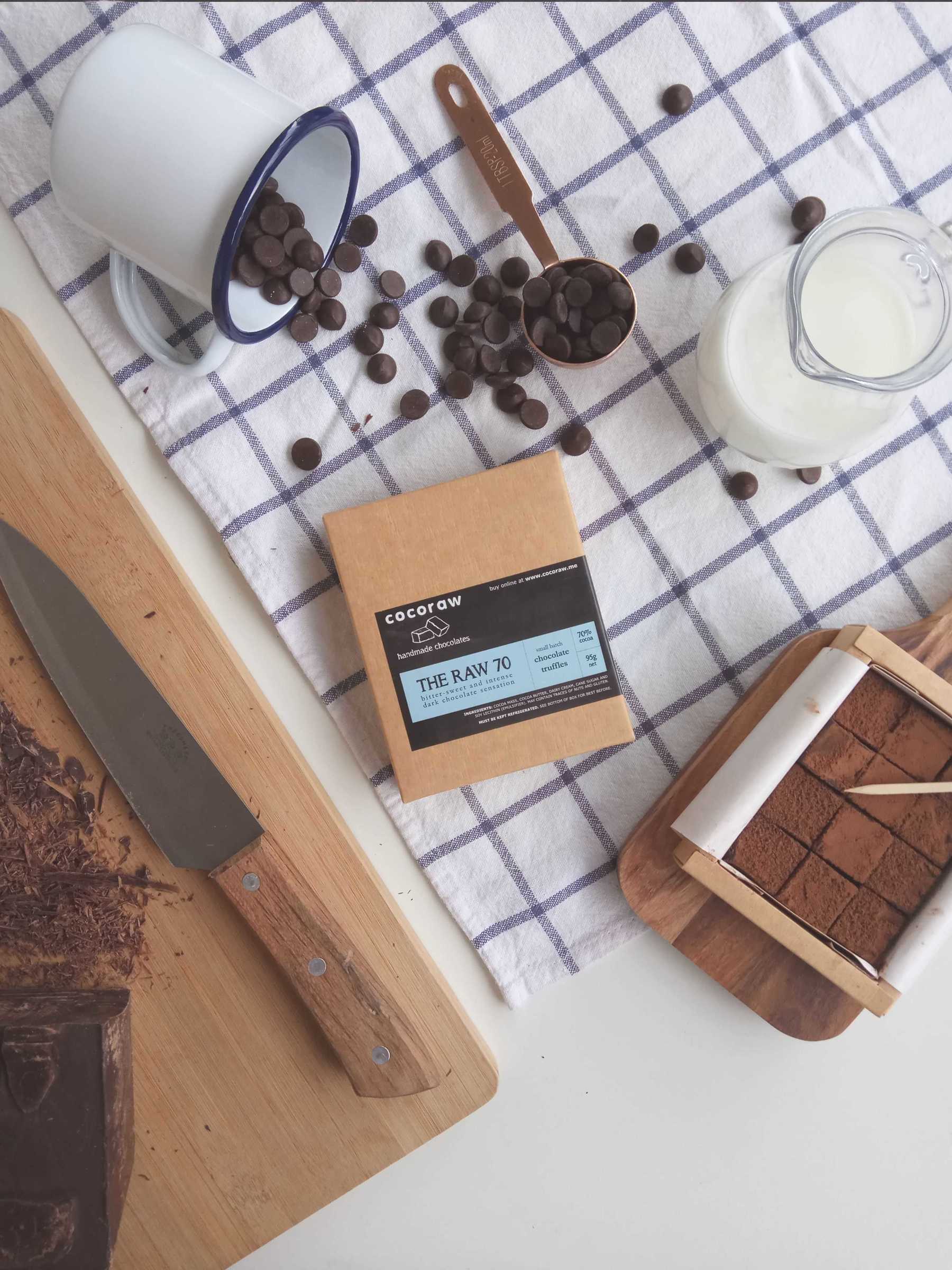 Description: Our signature offering of 70% dark chocolate handmade fresh truffles made with a Belgian chocolate base. A crowd favourite.
Taste profile: Intense on the tongue with a right balance of bitter and sweet notes.
Dietary concerns: Vegetarian. Gluten-free. Liquor-free.
Packing and storage requirement: Must be kept refrigerated at all times. Do not freeze. Refer to bottom of box for best before.
Important note : Please note that at least 1 full working day is required to fulfill your order as each box is made to order. We have a cut-off time of 4PM for next day delivery.