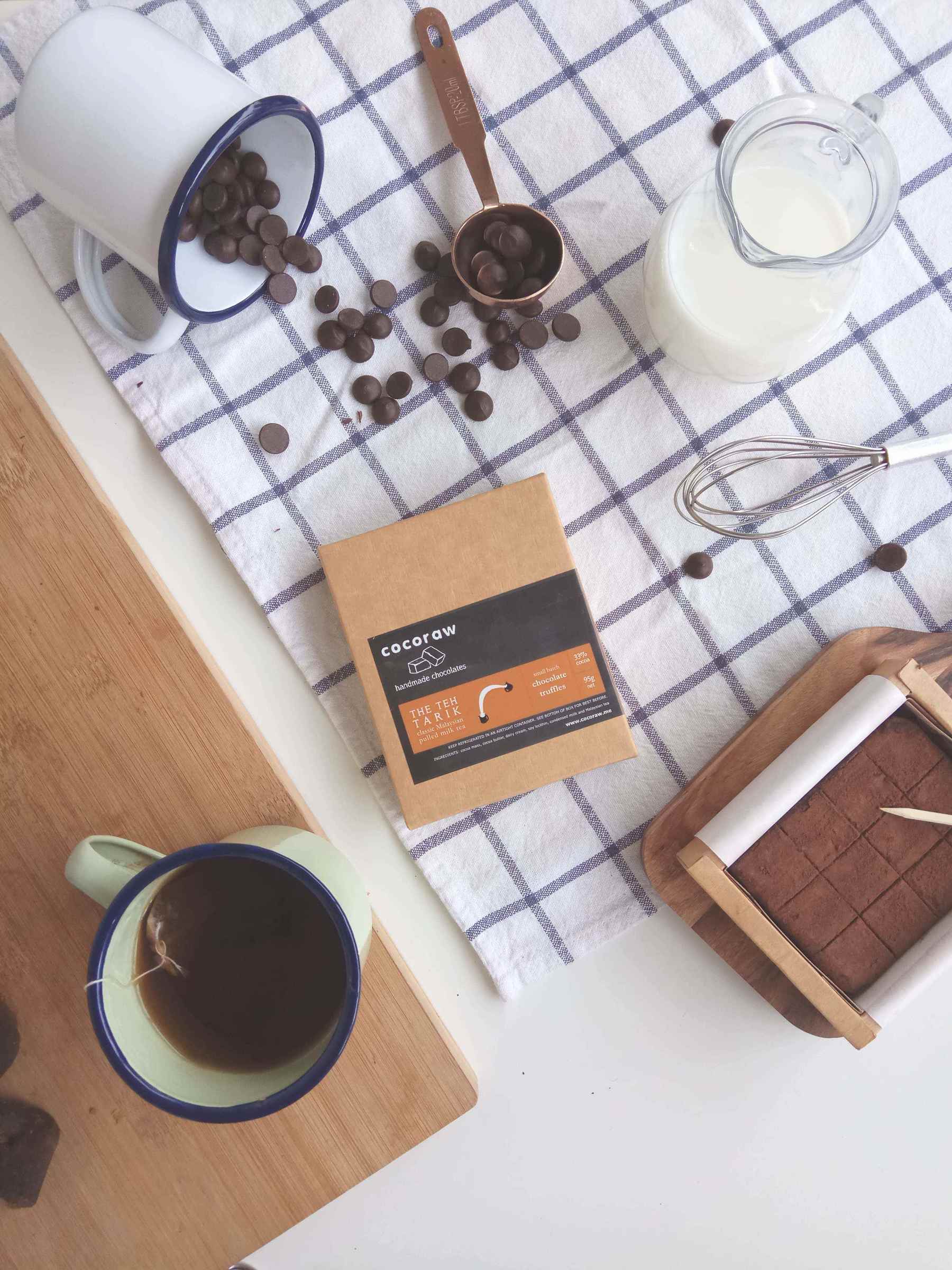 What better way to celebrate our "Malaysian-ness" than to infuse Teh Tarik (pulled Malaysian tea) into our fresh handmade chocolate truffles. Your favorite daily drink, in our popular milk chocolate truffles.
Taste profile: Milky with a familiar astringency from black tea and a sweet edge from condensed milk used.
Dietary concerns: Vegetarian. Gluten-free. Liquor-free.
Packing and storage requirement: Must be kept refrigerated at all times. Do not freeze. Refer to bottom of box for best before.
Important note : Please note that at least 1 full working day is required to fulfill your order as each box is made to order. We have a cut-off time of 4PM for next day delivery.